ABCmouse
About the Company
ABCmouse is an educational app for children aged 2-8 years old created by Doug Doughring, the founder of Age of Learning, Inc. It is the same company that released the Academy Learning in 2019, another educational app designed for kids ages 8-13. ABCmouse offers a variety of activities to help children learn, including reading, math, science, art, music, and more.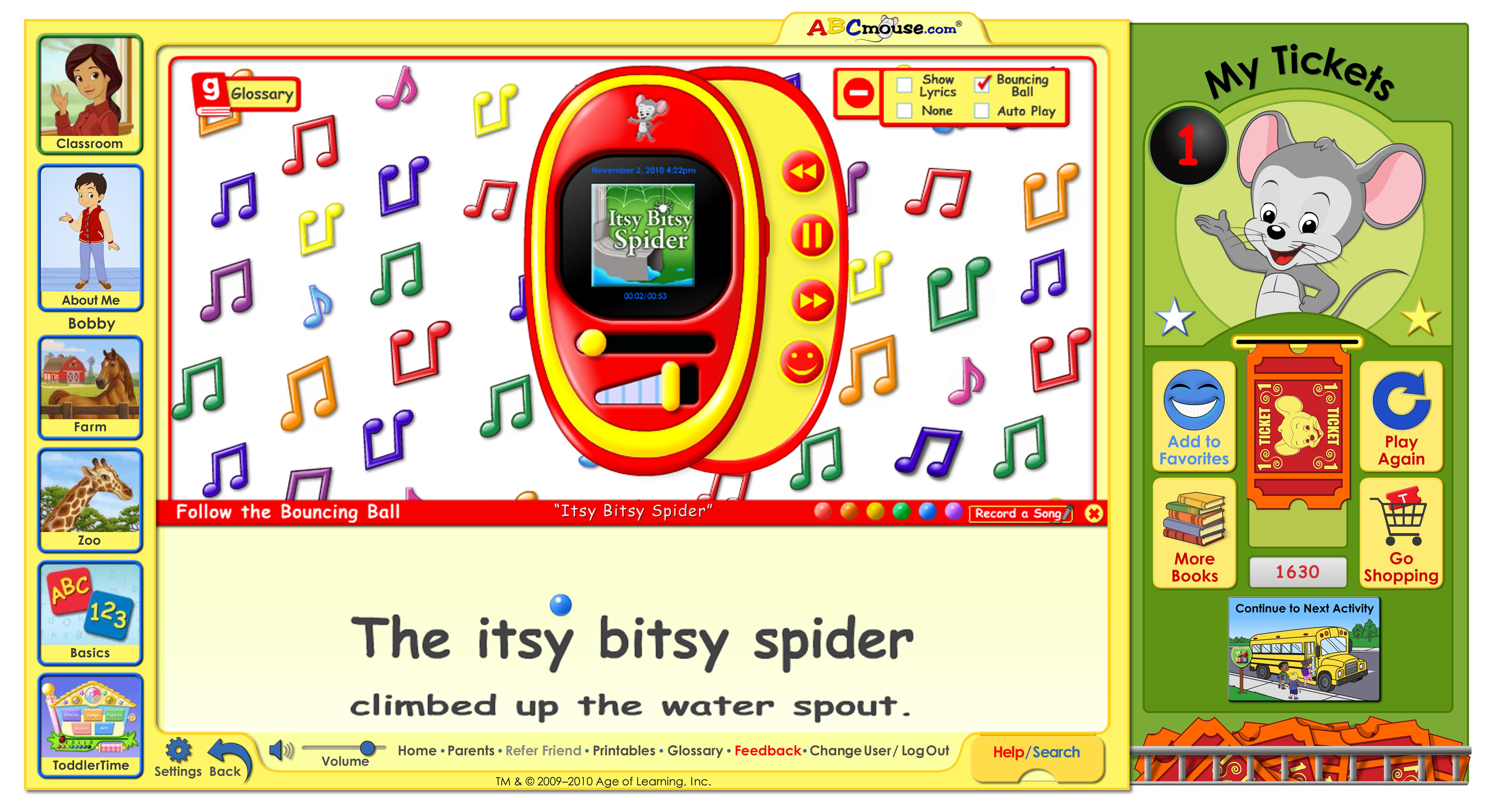 Easiness of first use
The easiness of first use for ABCmouse is apparent as soon as you open the app. The home screen has large icons that are easy to navigate, and there are only a few required steps to get started.
The learning activities are well-organized and engaging, and it's easy to customize your child's experience by selecting the age group and subject area you want them to focus on. There are also parental controls available if you want to limit the amount of time your child spends on the app each day.
Is the difficulty gradual?
Parents who are looking for a gradual introduction to educational apps for their young children should consider ABCmouse. The app starts with basic letter and number recognition, and slowly introduces new concepts as the child progresses. This ensures that the child never feels overwhelmed or frustrated by too much information at once. In addition, the game-based format keeps children engaged and motivated to learn.
Accessibility
The app can be used by any child, regardless of reading ability or level of development.
Unique features
ABCmouse
Has 1000+ digital books
Has 10,000+ activities perfect for reinforcing lessons in the classroom
Children earn awards and trophies for their accomplishments
What to rate (out of 5 stars):
UI / UX: 3
Story telling: 3
Educational content: 3
Gamification: 3
App details to include:
Ads: https://www.youtube.com/watch?v=IQxNUNP7Lmg
App availability (devices): iOs and Android devices
Price: $12.99 per month
Ages: 2-8
Topics:Reading, Math, Science, Art and Colors
Privacy: ABCMouse is committed to protecting the privacy of its users. It does not share personal information with third parties except as necessary to provide its services. It does not use or disclose information about your individual visits to ABCmouse or your use of the app or website other than in aggregate form, except as required by law.
ABCmouse is a great learning platform but most users complain that subscription to the app's free trial is not easy to cancel. Some say that the company bills you annually and you can't contact anyone. If you'd like an alternate platform, consider SmartCookie. They are currently in beta and you may be eligible for their free lifetime access.